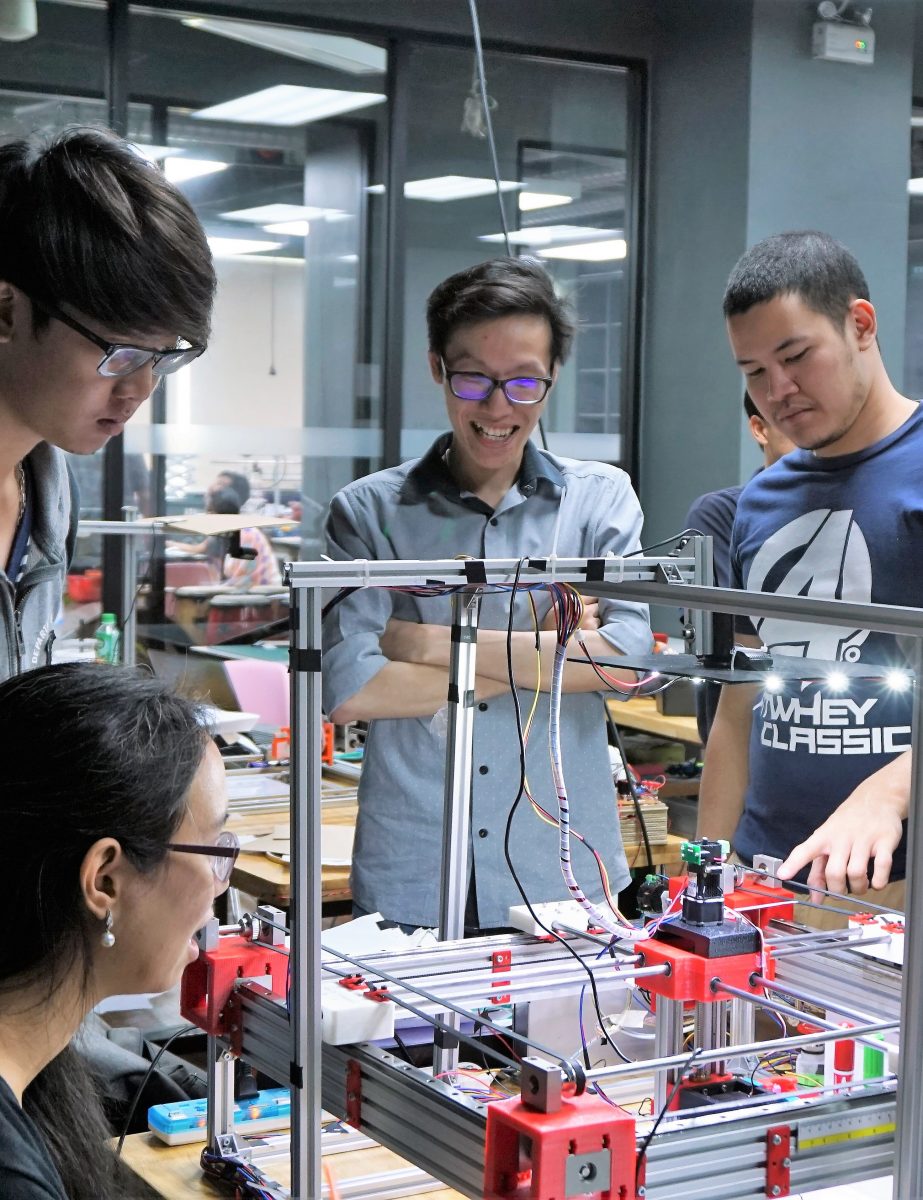 Although the use of robots in manufacturing and service is expanding by more than 30% each year, Thailand continues to have a shortage of robotics and automation personnel at all levels, particularly in the engineering profession, as well as professors, and researchers. Assoc. Prof. Dr.Djitt Laowattana started FIBO in 1995 with the motto "A Cradle of Future Leaders in Robotics," for the purpose of training robotics leaders in Thailand.
FIBO is Thailand's first and only faculty-level institute offering bachelor's, master's, and doctorate degrees in robotics and automation. All courses are outcome-based, with graduates able to apply the skills they learn to build robotic technology. This makes FIBO graduates highly sought after by the private and public sectors.
Furthermore, FIBO has more than 300 R&D and academic services on robots for manufacturing and quality of life, with strong partnerships with leading government and industrial sectors including; petroleum, food, hard disk drive, power generation, transportation and logistics, service businesses, education, medical services, and rehabilitation.
At present, FIBO, led by Assoc. Prof. Dr.Siam Chareonseang, Director of the Institute, is striving to elevate FIBO into the leading ASEAN institute in robotics. FIBO incorporates establishing a network to develop robotics courses, teachers, and students at more than 100 schools across the country.
---
126 Pracha-Uthit Rd, Bangmod, Thungkru, Bangkok 10140 Thailand
Phone : 02-470-9339 | Fax : 02-470-9703
e-mail : information@fibo.kmutt.ac.th | Facebook: FIBO KMUTT