Work- Integrated Learning (WiL)
Companies and organizations can be a part of research development to accomplish the needs of the public and private sectors through integrated learning and work-integrated learning. This will promote and enhance the collaborative work between students, researchers, and company personnel in real workplaces.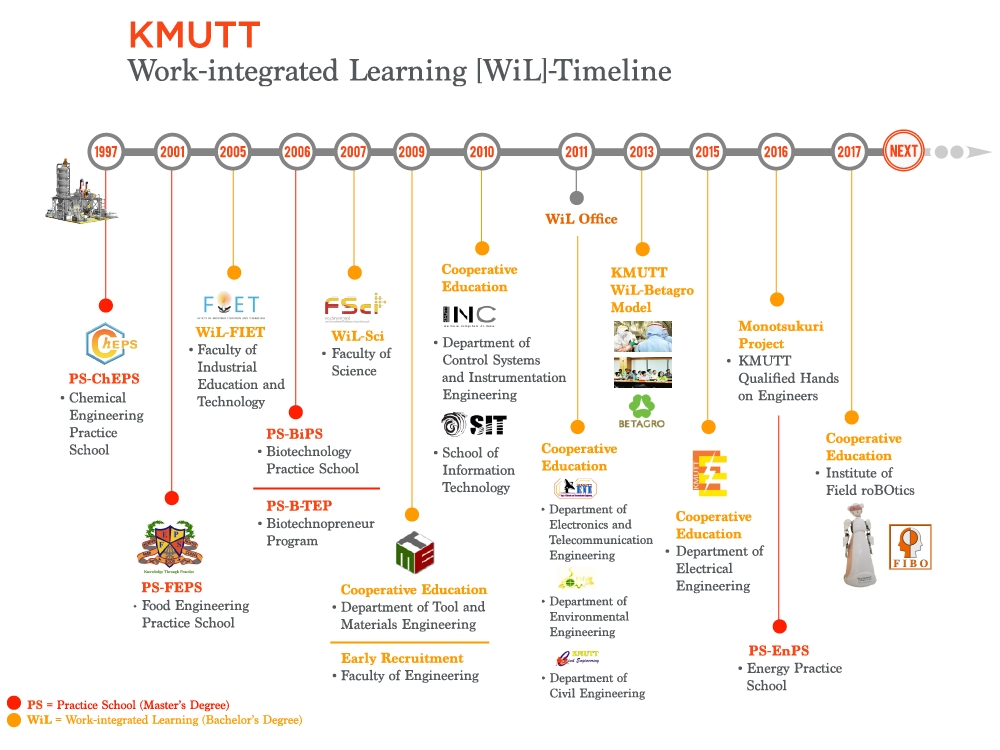 Developing research in response to the public and private sectors needs through work-integrated learning will help advance and promote collaborative work between students and personnel in the real workplaces. As a result, all involved will have opportunities to increase their work skills such as problem solving skill, interpersonal skill, communication skill under a systematic supervision from their advisors.
Presently, a variety of study programs offered at the university are well-equipped for undergraduate and graduate level students and prepare them for work-integrated learning; therefore, all graduates are cultivated in alignment with the public and private sectors needs who are King Mongkut's University of Technology Thonburi's stakeholders.