Short Term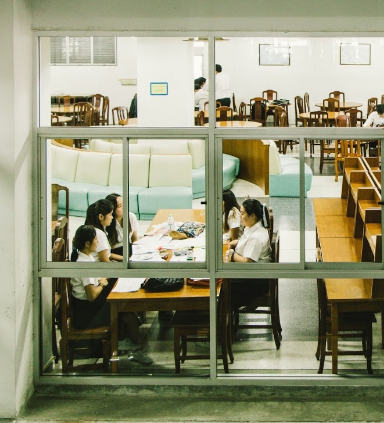 Short-term programs
Short-term study refers to studying abroad while still enrolled at a university in one?s home country. The objective is not necessarily to obtain a degree but rather acquire a foreign language, experience a foreign culture or study at a university, etc. in a foreign country or region.
We offer customized short term programs to meet the unique needs of students, teachers and administrators or other education groups who want to study in KMUTT for a few weeks. The program can take place at any time of the year. Our short term programs can include a few hours of Thai language training by our certified teachers plus various culture activities.
Our short term programs basically provide; depending on duration of your
stay:
Specialized and customized programs
Intensive Thai language training
An excellent home-stay and adventure programs
Various culture activities
Exploration of unseen places in Thailand
We look forward to welcoming you!
*Please bear in mind that it is your responsibility to liaise with your
home institution about transferring credits for your study at KMUTT.*
University of Technology Sydney (UTS), Australia
Short-term under New Colombo Plan Program
Two-weeks lectures and Mini Workshop or Lab Demo
Cultural visit to historical places.
Green activity; Mangrove Forest Planting
Etc.
---
Konkuk University, South Korea
Two-weeks lectures on Thai language, history, culture
Workshop on Thai cultural ex. Thai cooking, Thai dancing
Cultural visit to historical places.
---
University of Tokyo, Japan
Lectures on Bio-resources
Laboratory and factory visit
One day cultural trip
---
Soonchunhyang University (SCH), South Korea
One-month internship in KMUTT Laboratories
One-day cultural visit to historical places.
---
Taiwan-KMUTT Internship Program (TKIP)
Two-month internship in KMUTT Laboratory, private company, private factory
Cultural visit to historical places.
---
Sawasdee Camp
CSR project at rural area