Sustainability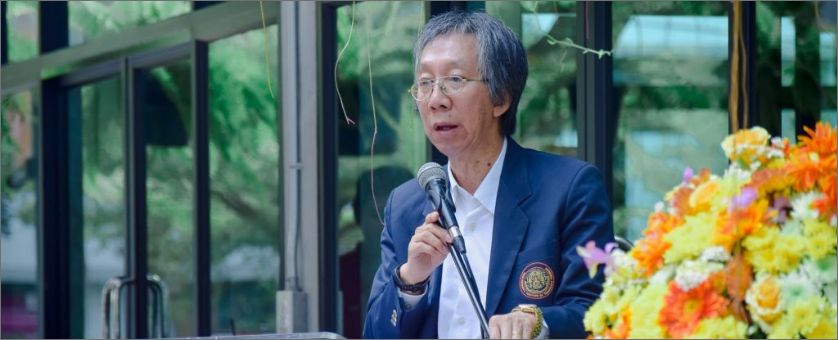 Dear Students, Colleagues and Friends of KMUTT
It is my great pleasure to introduce you to our new KMUTT website on sustainability, a website providing comprehensive information on our focus to become a sustainable university with our new campaign "KMUTT sustainable university for SDG 2030 " , demonstrating our desire to be a green campus with comply to SDG and clearly visible to our students, staff and to all communities who come to visit us.
For the current and future generation of students, sustainability is a leading issue which focus on student's Green Heart. We want to educate our students and encourage them to learn outside of the classroom by transforming our campuses to be an ideal environment for developing awareness and innovative solutions to problems that will improve the world for current and future generations. To do that, our initiatives focus not only on campus operations but also on educating our students and working with our colleagues to ensure our graduates are environmentally conscious. Our campaigns for sustainability are in place with Safety in all we do , Say no to single use plastics, reduce, reuse, recycle, repair with Repair Café , energy conservation with renewable energy usage , water and waste management, green purchasing , smart transportation, and Green building initiative which focus on new construction and building renovation .
Green Infrastructure
King Mongkut's University of Technology (KMUTT) has been recognized as the outstanding university in Thailand. KMUTT is not only content to just be one of Thailand's leading engineering university, but also aiming to have its impact felt globally. KMUTT has developed the Global Player Strategy, aimed at producing graduates who excel at communication and leadership as well as having outstanding technical skills. Through a combination of hard work and passion for learning and discovery, KMUTT has also offered our excellences in both teaching and research to educate and encourage our students and staffs forwards to be a Green University. KMUTT has responsibility to contribute our knowledge to conduct a role model on energy, environment safety management systems, which can promote the development of sustainability on our campuses and finally expand to our societies for a better quality of life. The university is committed to be a leader in sustainable development, in all activities from operations, teaching and research.
This KMUTT Sustainability Strategic Plan 2010-2020 : Revised version for 2016 to 2020 builds on the successes of the first five year plan, addresses areas where additional effort on Safety issue and Solar cell installation and usage in our campus .Our goal in the KMUTT Sustainability Strategic Plan 2010-2020 : Revised version are intended to engage student and staff to be Green Heart and participate on energy ,environment and safety activities which focus on green house gas reduction in KMUTT .This revised version focus on 6+1 key elements including Green Infrastructure, Energy and Climate change, Waste, Water, Transportation and Education& Learning and Safety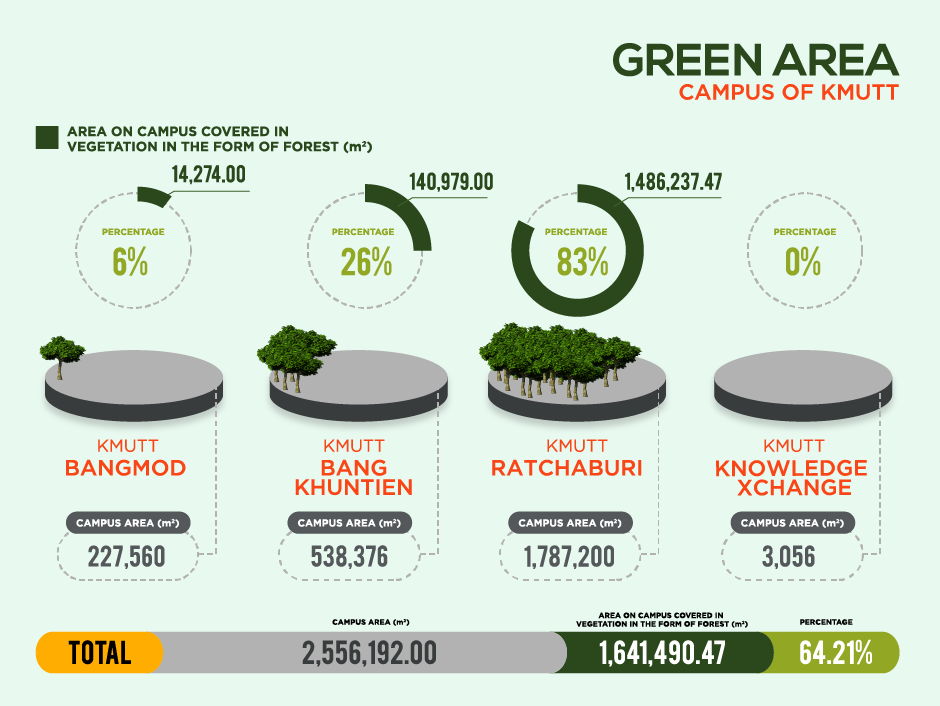 "In 2018, KMUTT promote Green activities for sustainable by using Sustainable Strategic goal among 20,137 people with 16,936 students and 3,201 staff and supporting staff. The results achieved with participation concept applied."
MUTT : Campuses & Sites
In 2018, KMUTT has 4 campuses /sites which have the total area of 2,556,192.00 sq.meters including
+ KMUTT Bangmod Campus 227,560 sq.meters
+ KMUTT Bangkhuntien Campus 538,376.00 sq.meters
+ KMUTT Ratchaburi Learning Park 1,787.200 sq.meters
+ KMUTT KX 3,056.00 sq.meters
Energy and Climate Change
Energy and climate change at KMUTT focus on the activities which comply to SDG 2030 Goal 7-Affordable and clean energy and Goal -Climate action To Ensure access to affordable, reliable, sustainable and modern energy, KMUTT concerns to the use of energy and climate change issues and provide the energy reduction policy, renewable energy usage policy and greenhouse gas emission reduction policy including the energy efficient appliances usage, the implementation of smart buildings /green buildings, total electricity use, energy conservation programs, climate change adaptation and mitigation programs. Moreover ,KMUTT has our plan to facilitate access to clean energy research and technology, including renewable energy, energy efficiency and advanced and cleaner fossil-fuel technology, and promote investment in energy infrastructure and clean energy technology.

Waste
Waste management play a key role in SDG 2030 Agenda, especially in the Sustainable Development Goals (SDGs) for sustainable cities and communities (SDG 11), for responsible consumption and production (SDG 12) and for life below water (SDG 14):
SDG 11.6: By 2030, reduce the adverse per capita environmental impact of cities, including by paying special attention to air quality and municipal and other waste management.
SDG 12.4: By 2020, achieve the environmentally sound management of chemicals and all wastes throughout their life cycle, in accordance with agreed international frameworks, and significantly reduce their release to air, water and soil in order to minimise their adverse impacts on human health and the environment.
SDG 12.5: By 2030, substantially reduce waste generation through prevention, reduction, recycling and reuse.
SDG 14.1: By 2025, prevent and significantly reduce marine pollution of all kinds, in particular from land-based activities, including marine debris and nutrient pollution.
Developing fully-functional waste management systems and a circular economy contributes positively to achieving other goals, too, for example those for health (SDG 3), decent work (SDG 8) and climate action (SDG 13).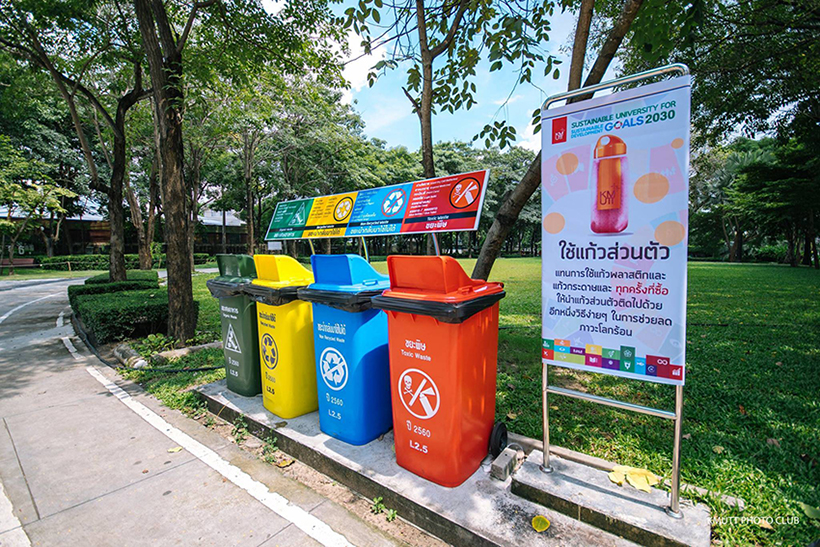 WASTE
Waste is one of environmental problems of national concern according to the lack of improper management.KMUTT is one of educational institute who has a significant environmental impacts including hazardous waste and municipal solid waste and try to reduce this impacts with possible save the university resources and money. The waste in KMUTT has been concerned on Hazardous waste, Municipal solid waste and Wastewater.
HAZARDOUS WASTE MANAGEMENT SYSTEM IN KMUTT
Hazardous Waste in KMUTT mostly came from laboratory waste. Laboratory operations for education and research are the primary hazardous waste-generating activities within KMUTT. The improper disposal of the hazardous waste is a problem of national concern that pollutes the environment and harms to living organisms including human beings. Hazardous waste management has been set up within KMUTT and aim to play an important role to maintain a safe and environmentally responsible within the university.
MUNICIPAL SOLID WASTE MANAGEMENT SYSTEM IN KMUTT
Municipal solid waste is a serious problem facing in all areas of Thailand including educational institute. The increasing of municipal solid waste generation each year leads to environmental problems. KMUTT is one of educational institute who has a significant environmental impacts including municipal solid waste and try to reduce this impacts Proper management of hazardous waste and municipal solid waste will minimize the risk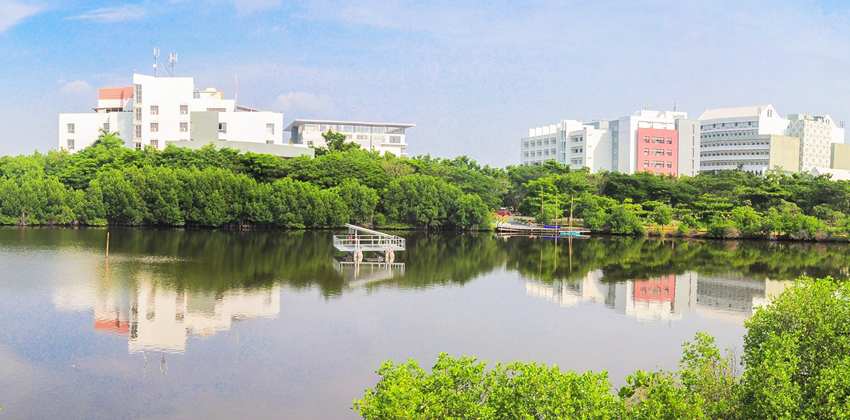 WASTE WATER MANAGEMENT SYSTEM IN KMUTT
Waste Water quality from research buildings, study buildings and natural ponds have to follow the sewerage disposal regulations to monitor the water quality by monthly check up and treatment before disposal to domestic water pipe which send to BMA Domestic Waste Treatment Plant near the university.To monitoring water quality, the effluent from onsite wastewater treatment plant in each building had been analyzed monthly by student teams.
Water
WATER AND SDG 2030
+ Too many people still lack access to safely managed water supplies and sanitation facilities. Water scarcity, flooding and lack of proper wastewater management also hinder social and economic development. Increasing water efficiency and improving water management are critical to balancing the competing and growing water demands from various sectors and users. In 2017–2018, 157 countries reported average implementation of integrated water resources management of 48 per cent.
+ Based on data from 62 out of 153 countries sharing transboundary waters, the average percentage of national transboundary basins covered by an operational arrangement was only 59 per cent in 2017.
Source: Report of the Secretary-General, The Sustainable Development Goals Report 2018
KMUTT WATER CONSERVATION POLICY
Reduce pipe water usage 30 % by 2030 compared to the 2006 baseline
Increase Rain water / Natural Water Resource usage 20 % by 2020
Implement water recycling program for sanitary and water usage 50% in new buildings since 2005.
Achieve safe drinking water and clean wastewater in campus by 2017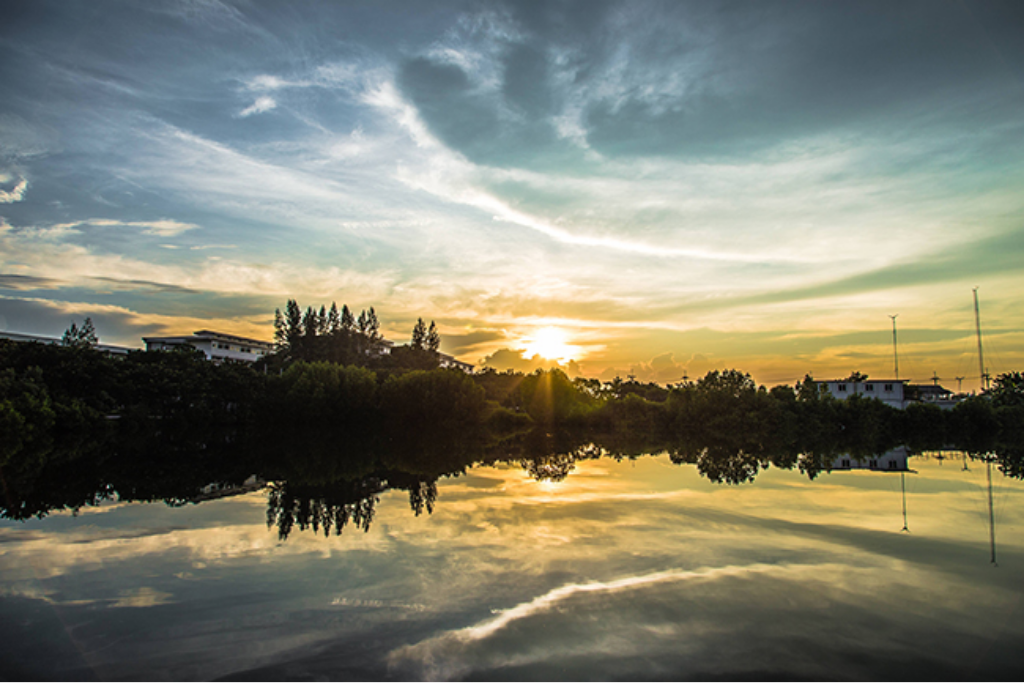 Transportation
Although sustainable transport is not represented by a standalone SDG in the 2030 Agenda, it is mainstreamed in a direct or indirect manner into many of the proposed SDGs, especially those related to food security, health, energy, infrastructure, cities and human settlements, and climate change. Transport services and infrastructure are essential to achieving most, if not all, SDGs:
Transport-Relevant SDG Targets
The 2030 Agenda states that sustainable transport systems, along with universal access to affordable, reliable, sustainable and modern energy services, quality and resilient infrastructure, and other policies that increase productive capacities, would build strong economic foundations for all countries.The text includes five targets that are directly related to the transport sector and seven other targets that are indirectly related to the transport sector.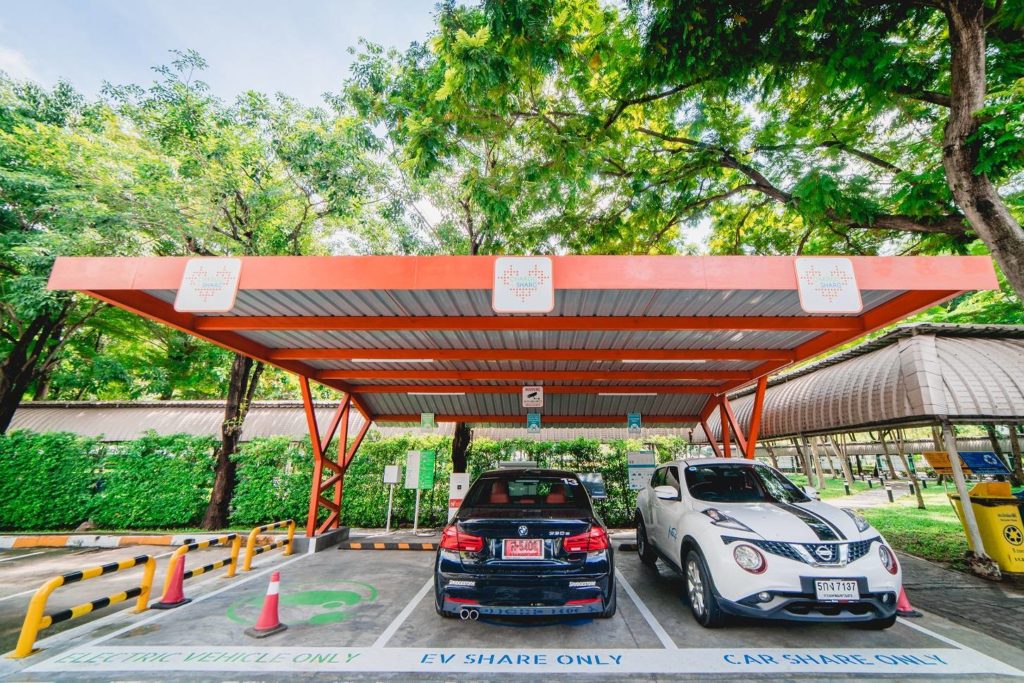 Transport contributes directly to five targets on road safety (Target 3.6); energy efficiency (Target 7.3); sustainable infrastructure (Target 9.1), urban access (Target 11.2), and fossil fuel subsidies (Target 12.c) emphasize that sustainable transport is not needed solely for its own sake, but rather is essential to facilitate the achievement of a wide variety of SDGs.
Transport also contributes indirectly to seven SDG targets on agricultural productivity (Target 2.3), air pollution (Target 3.9), access to safe drinking water (Target 6.1), sustainable cities (Target 11.6), reduction of food loss (Target 12.3), climate change adaptation (Target 13.1), and climate change mitigation (Target 13.2).
Education and Learning
The SDGs are concerned with knowledge, skills and lifelong learning for all, not just school attendance. To help monitor this need, the Survey of Adult Skills provides a valuable model. This international survey, the results of which were first released in 2013, covers 33 countries as part of PIAAC, and measures the key cognitive and workplace skills needed for individuals to obtain decent work, participate in society, and for economies to prosper.
"KMUTT provides the classroom courses and outside classroom projects for our students to learn in the real environments by transforming our campuses to be an ideal environment for developing awareness and innovative solutions to problems that will improve the world for current  and future generations. To do that, our initiatives focus not only on campus operations but also on educating our students and working with our colleagues to ensure our graduates are environmentally conscious."
The world now faces a challenge to define education indicators covering access, equity and quality for all levels of education that can be measured and tracked over time and on a global scale. This is a tall order, and several international organisations such as UNESCO and its Institute of Statistics (UIS), UNICEF, the World Bank and the OECD, have been helping the World Education Forum and the UN Statistics Commission to develop them.
Safety
Safety is one of a key role for sustainability which related to health .Road safety targets have been included in the final text of the new Sustainable Development Goals adopted by UN member states in New York.A specific stand-alone target in the Health Goal to reduce road traffic fatalities by 50% by 2020 and a target on sustainable urban transport in the Cities Goal have been approved, in a landmark achievement for the global road safety community. The SDGs designed to 'stimulate action in areas of critical importance for humanity and the planet'.
The final wording of the targets, which will be formally adopted by world leaders at a special summit in New York is:
Goal 3:
Ensure healthy lives and promote well-being for all at all ages:
3.6. By 2020, halve the number of global deaths and injuries from road traffic accidents(In the Health Goal, the stand-alone road safety target is lined up alongside other major priorities including maternal and under-5 mortality, AIDS and universal health coverage. The 2020 SDG target is far more ambitious than the 2020 goal set for the UN Decade of Action for Road Safety to 'stabilise and reduce' road deaths.)
Goal 11:
Make cities and human settlements inclusive, safe, resilient and sustainable: 11.2. By 2030, provide access to safe, affordable, accessible and sustainable transport systems for all, improving road safety, notably by expanding public transport, with special attention to the needs of those in vulnerable situations, women, children, persons with disabilities and older persons. On safety issues the relevant SDG Targets related to Health and Safety at the Workplace concerned on SDG Goal 3, Goal 8 and Goal 16
Goal3:
3.9 By 2030 substantially reduce the number of deaths and illnesses from hazardous chemicals and air, water, and soil pollution and contamination 3.a strengthen implementation of the Framework Convention on Tobacco Control in all countries as appropriate
Goal8:
8.8 Protect labour rights and promote safe and secure working environments of all workers, including migrant workers, particularly women migrants, and those in precarious employment
Goal16 16.6 Develop effective, accountable and transparent institutions at all levels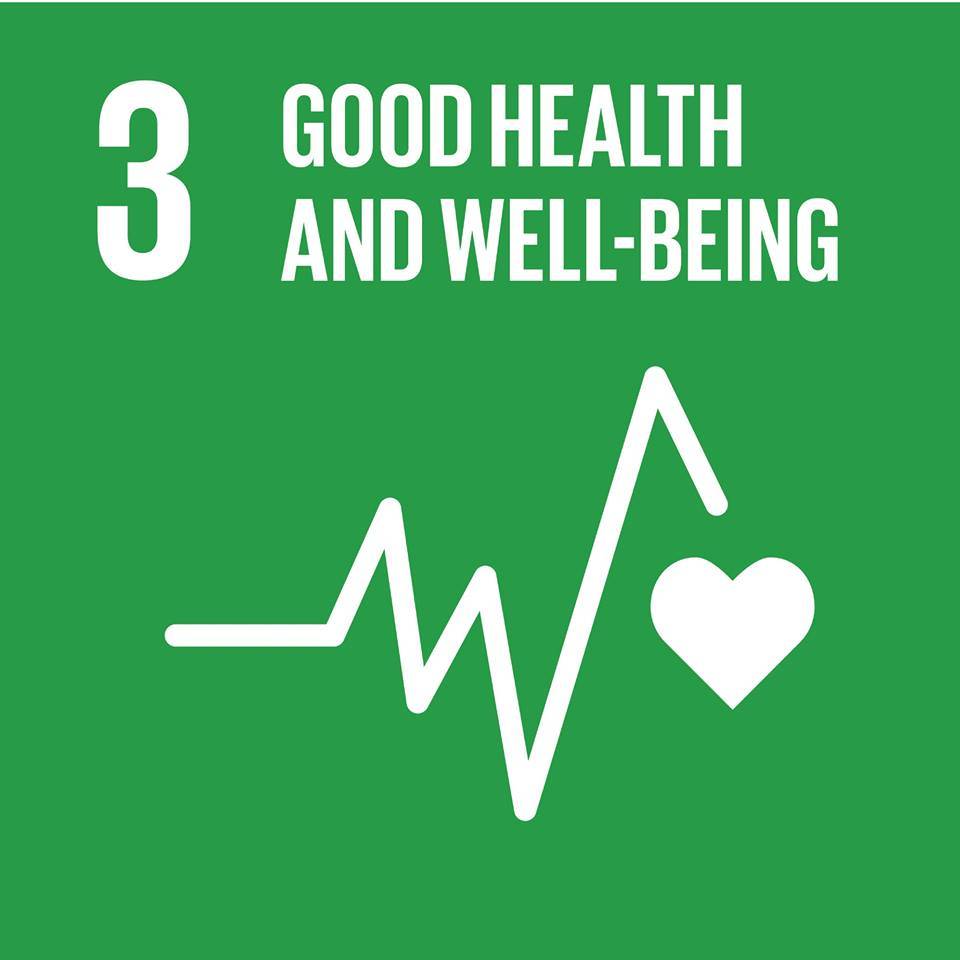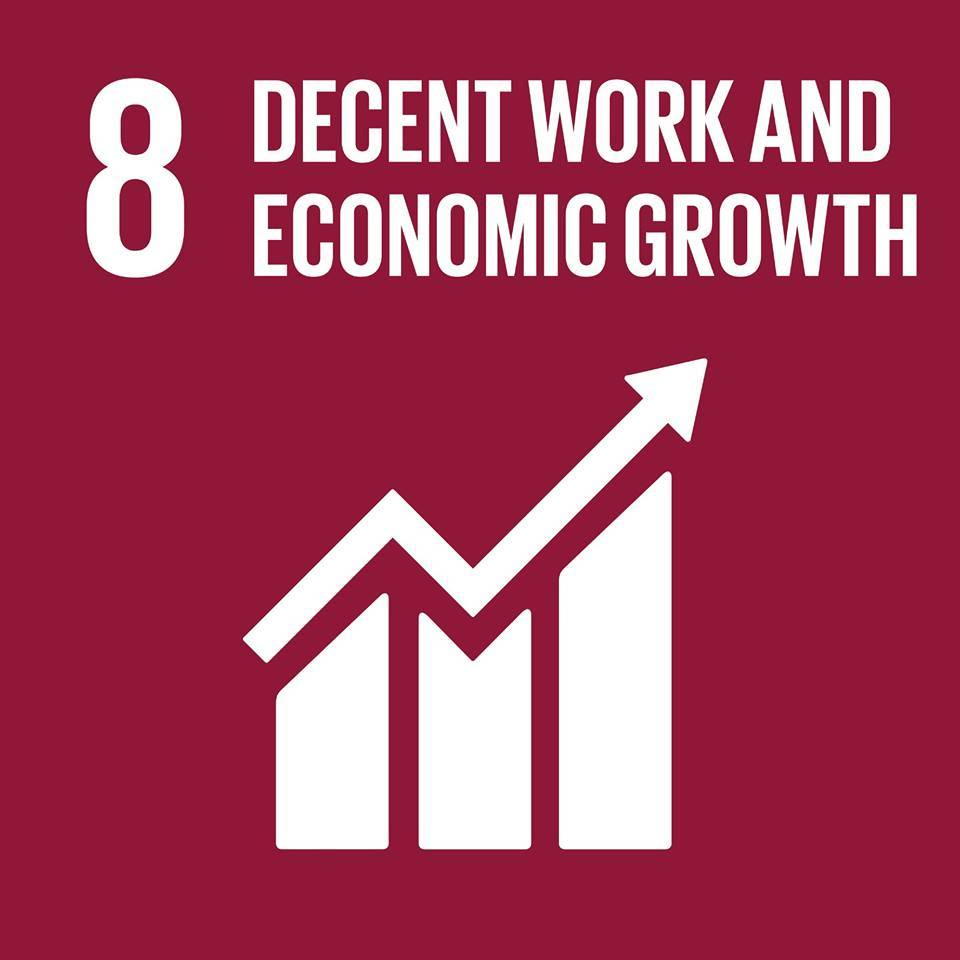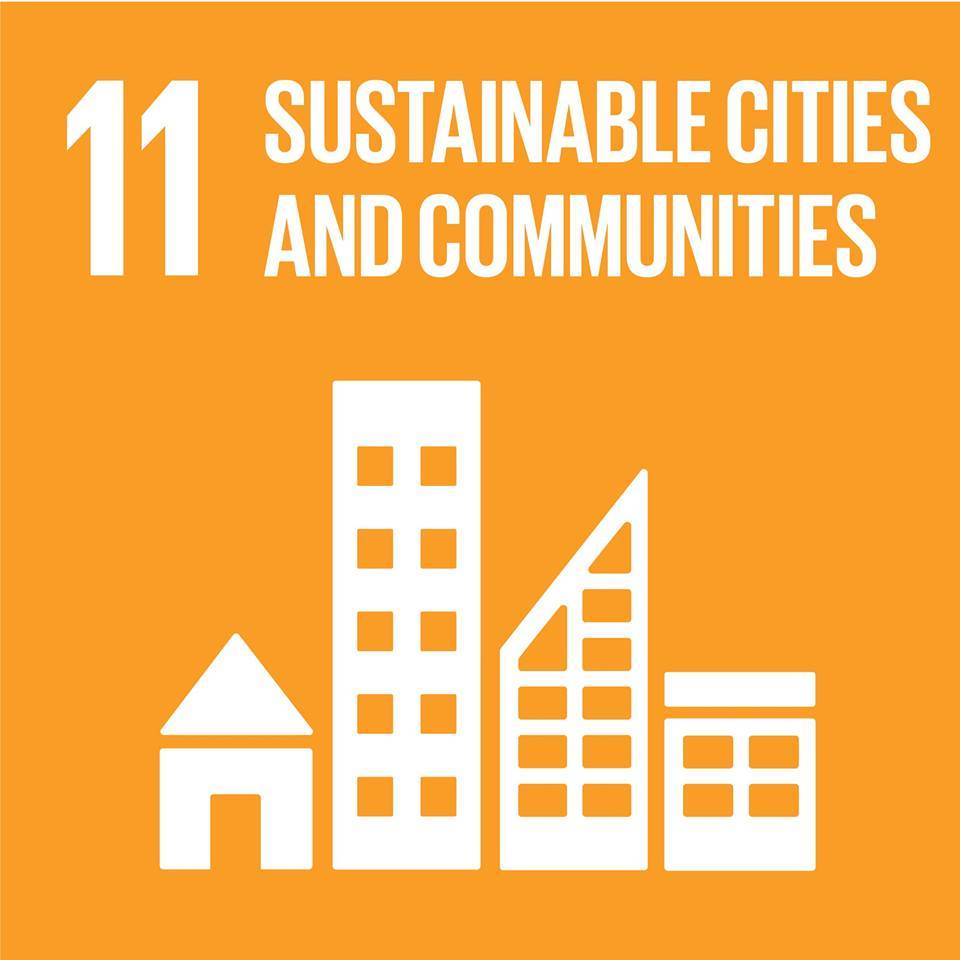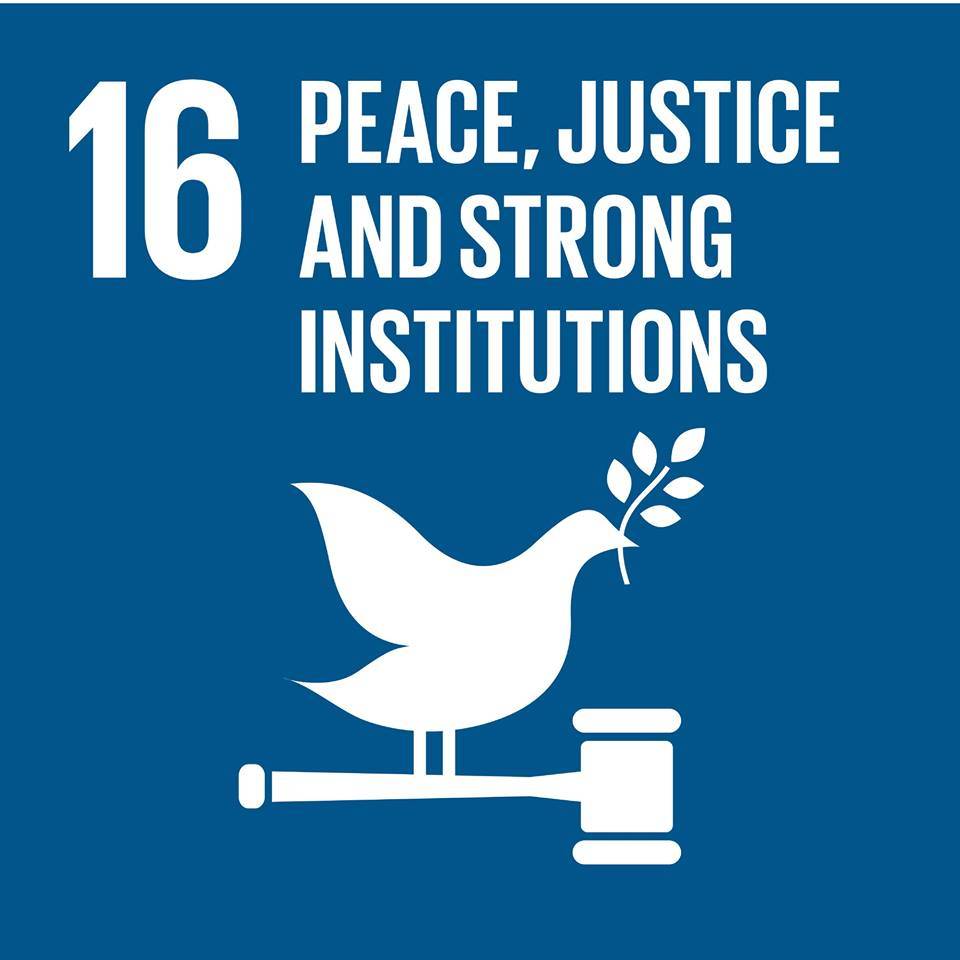 KMUTT is committed to environmental leadership in all of our activities from operations, teaching, to conducting research. Our commitments are
+ to be a Green University providing a role model on Energy, Environment, Safety Management Systems, promoting the application of all these activities within the university,
+ to encourage our students and colleagues to become change agents for helping the community and society have a better quality of life through the adoption of good energy, environment and safety management systems, and
+ to strive for continual improvement in energy, environment and safety management systems to help achieve sustainability for all.
Despite our previous successes, hard decisions still remain in the future. Many green initiatives often require high up-front investment. However, we believe that the return on investment for green initiatives is often long-term with many and varied returns that will be environmentally beneficial for future generations and sustainable for all in KMUTT. I would like to thank all members and friends of KMUTT for what you personally achieve, each and every day, to help KMUTT grow in a sustainable way and to educate our graduates, ensuring that their futures will be sustainable as well.