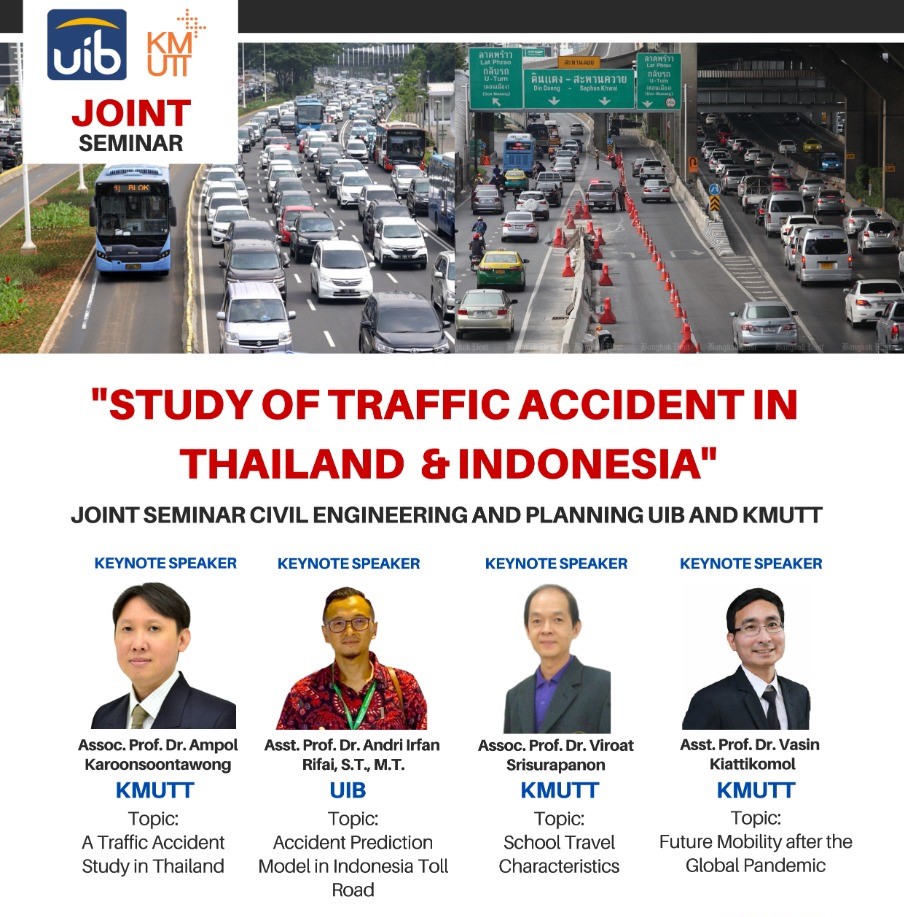 As Times Higher Education World University Rankings 2019 (THE) announced KMUTT as the 1st out of 12 Thai universities in Engineering and Technology; with a score of 26.7 , and THE by Subject 2016/2017 announced KMUTT- Civil Engineering in the 1st rank, we have continuously transferred CVE knowledge to the global.
To strengthen the cooperation with our international partner, KMUTT and Universitas Internasional Batam (UIB) -Indonesia, organized a joint seminar on Study of Traffic Accident in Thailand & Indonesia on Monday 15 February 2021 during 18.00 – 21.00 hrs. (GMT+7) via Zoom application under the following 4 sub-topics:
Future Mobility After Global Pandemic
A Traffic Accident Study in Thailand
Accident Prediction Model in Indonesia Toll Road
School Travel Characteristic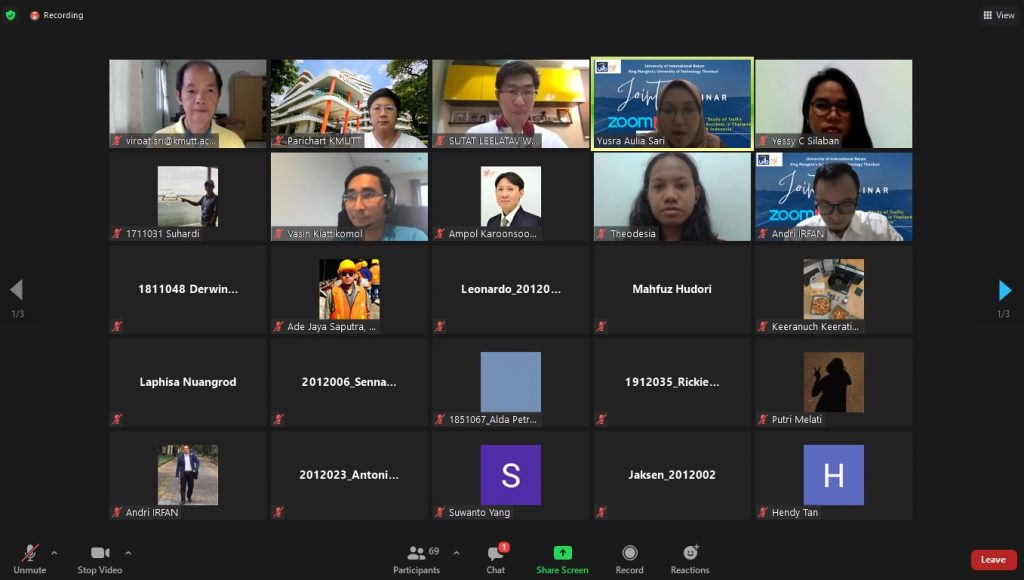 There were about 170 participants in this online seminar. We hope that the fruitful results of discussions will bring various solutions to decrease unexpected accidents, and to develop future mobility in both countries.
Keep in mind: 'Drive carefully' is a common practice!!!