On April 26, 2022, H.E. Mr. Ovikuroma Orogun Djebah, Ambassador of the Federal Republic of Nigeria to the Kingdom of Thailand accompanied by Mr. Mohammed Idris Haidara (Minister), Mr. Olushola S. Seriki (Counsellor) and Mrs. Sonari M. Uraih (First Secretary), paid a courtesy visit to KMUTT.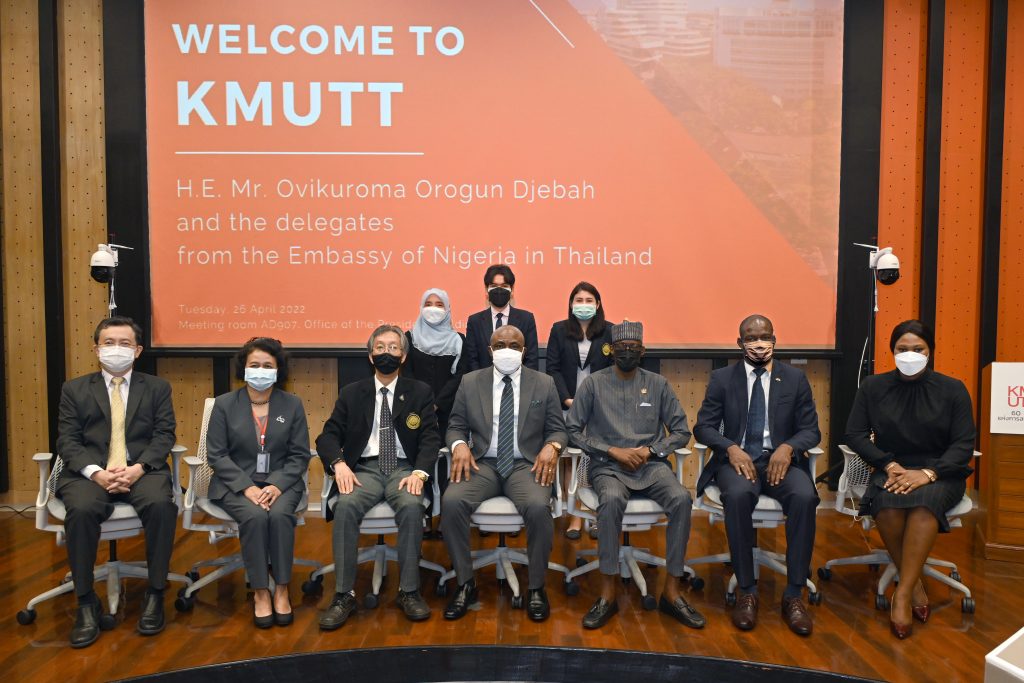 The delegation was warmly welcomed by Assoc. Prof. Dr. Suvit Saetia, KMUTT President, together with Assoc. Prof. Dr. Chaowalit Limmaneevichitr (Vice President for Student Development), Assoc. Prof. Dr. Pornapit Darasawang (Vice President for Internationalisation), Asst. Prof. Dr. Parinya Sa Ngiamsunthorn (Associate Dean for Learning Initiatives and Internationalization of the Faculty of Science) and Ms. Sasima Juwasophi (Director of International Affairs Office).
The fruitful discussion focused on the current situation of Nigerian students at KMUTT and the possibilities to enhance future collaboration in science and technology, such as agriculture and food technology.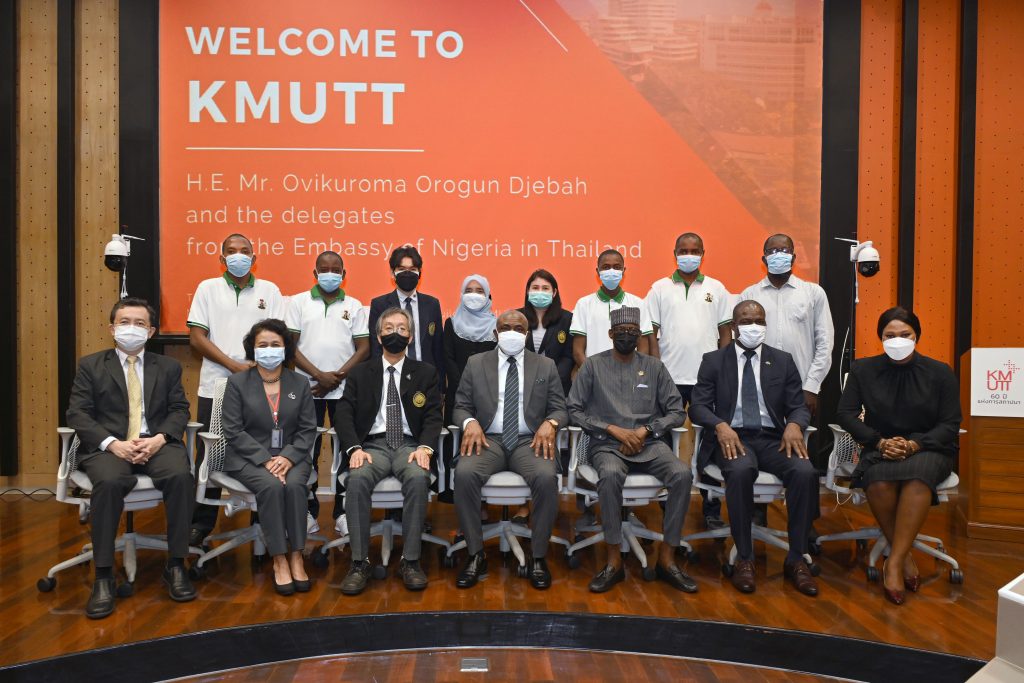 After the discussion, H.E. Mr. Ovikuroma Orogun Djebah and the delegation met with the representative of KMUTT Nigerian students.
---