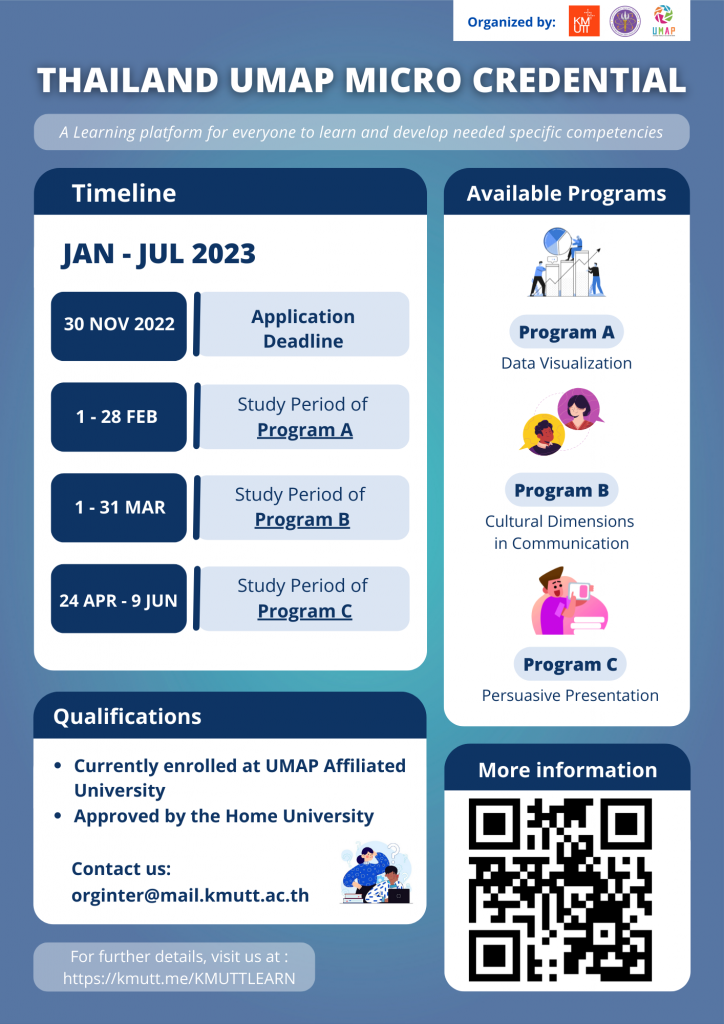 Call for applications
King Mongkut's University of Technology Thonburi (KMUTT) is delighted to introduce the Thailand UMAP Micro Credential program (Phase2) which is aimed to fulfil the needs of learners who seek to upskill and reskill, develop needed specific competencies, or lifelong learning. Each program can be considered equivalent to 1 credit. However, any approval of credit transfer is dependent on the student's home university.
The learners from this side will get a Certificate as a transcript to verify that which Learning Outcome they have passed.
All students currently enrolled at UMAP member institutions are eligible to participate! The application process closes on November 30, 2022. For more details, please visit:https://kmutt.me/KMUTTLEARN Students apply through: https://admission.kmutt.ac.th/apply/non-age-group  Follow these instructions to help your students apply here.