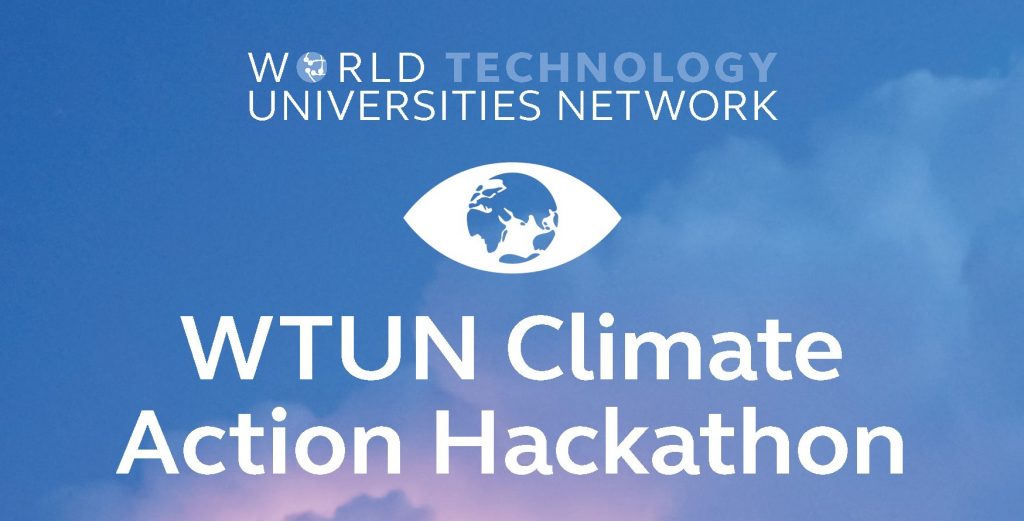 The WTUN Climate Action Hackathon is a chance to work with students across the world on global issues to create new ideas and solutions to real life problem.
Once you have registered for the event, you will be assigned to international teams with students from other universities. You will then have some time to get to know them before the event kicks off on 29th June 2021.
Over the 48 hours with multiple time zones, you will share knowledge and learn something new, create friendship and nurture innovation, entrepreneurship skills and mindset.
You will be given a number of tasks alongside a schedule of masterclasses to help you develop your product/service, enhance your skills and complete the tasks. This will all guide you into a creating a final pitch presentation which you and team will give at the end of the 48 hours to panel of experts who will pick a winner – prizes are available for the top teams!
Link to register: https://forms.office.com/Pages/ResponsePage.aspx?id=0aJeJGVDJkeAWmMeuT2Tqnix4EPoAyNAoQEedqFQrZNUQTVIRjY0TUI4M1Q2VzlVSFlRNDFDSkE2OC4u
Important Dates:
1. the pre-event on Tuesday 8 June 11:00am (UK Time) – you will be sent a Zoom link when you register. Virtually meet your team and get to know each other before the Hackathon.
2. Come with team to the Hackathon beginning on 29 June 11:00am (UK time) – you will be sent a Zoom link before the event.
For more information, please visit the WTUN Climate Action Hackathon (https://www.wtu-n.net/innovation-hackathon/)