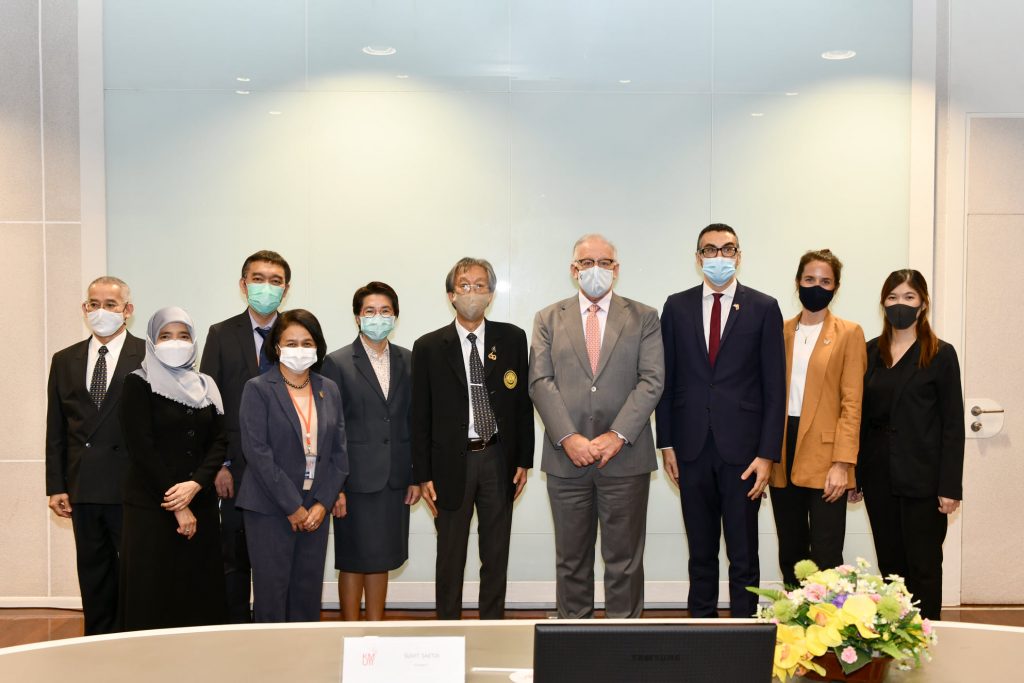 On November 30, 2021, H.E. Mr. Jean-Paul Senninger, Ambassador of the Grand Duchy of Luxembourg to the Kingdom of Thailand accompanied by Mr. Gabriel Baptista, Deputy Head of Mission, Miss Charlotte Helmingerand, Counsellor and Mrs. Jiraphorn Kanasawat, Head of Administration, paid a courtesy visit to KMUTT.
The delegation was warmly welcomed by Assoc. Prof. Dr. Suvit Saetia, KMUTT President, together with Dr. Kanyawim Kirtikara, Senior Vice President for Research and Innovation, Assoc. Prof. Dr. Pornapit Darasawang, Vice President for Internationalisation, Asst. Prof. Dr. Chonlameth Arpnikanondt, Associate Dean for Internationalization of the School of Information Technology, Assoc. Prof. Dr. Kittichai Lavangnananda, Lecturer from School of Information Technology, and Ms. Sasima Juwasophi, Director of International Affairs Office.
The meeting discussed the current status of collaboration between KMUTT and the University of Luxembourg and possibilities for future collaboration in the area of science and technology with other universities and organisations in Luxembourg.
After the discussion, H.E. Mr. Jean-Paul Senninger and the delegation of the Embassy of Luxembourg visited the department of Mechanical Engineering, Faculty of Engineering, the Joint Graduate School of Energy and Environment (JGSEE) and the Institute of Field Robotics (FIBO) as a part of campus tour.
---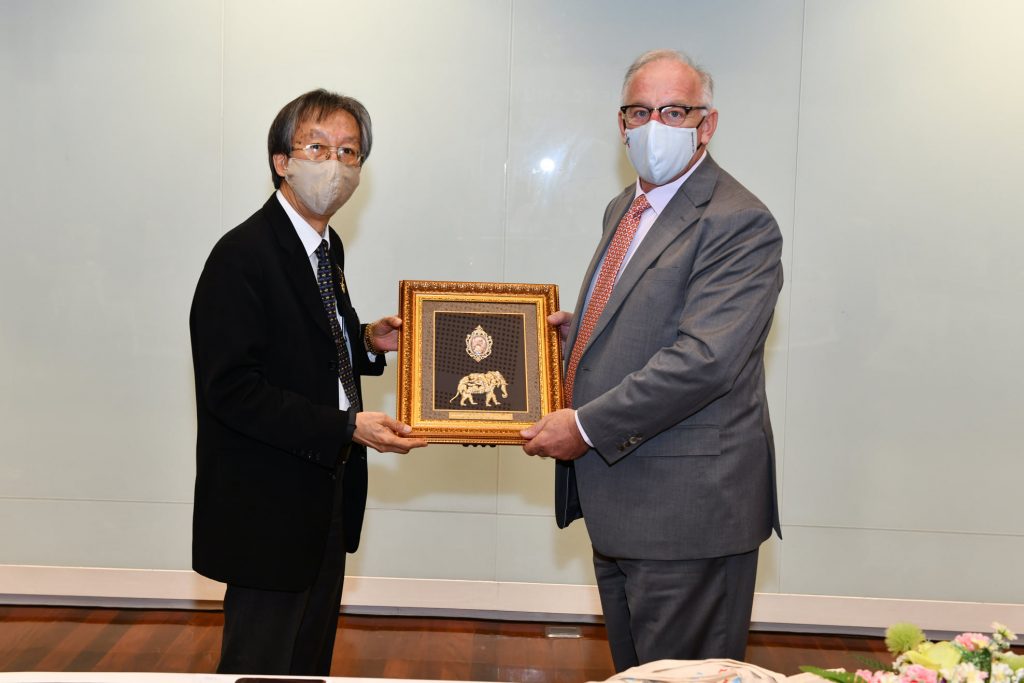 ---