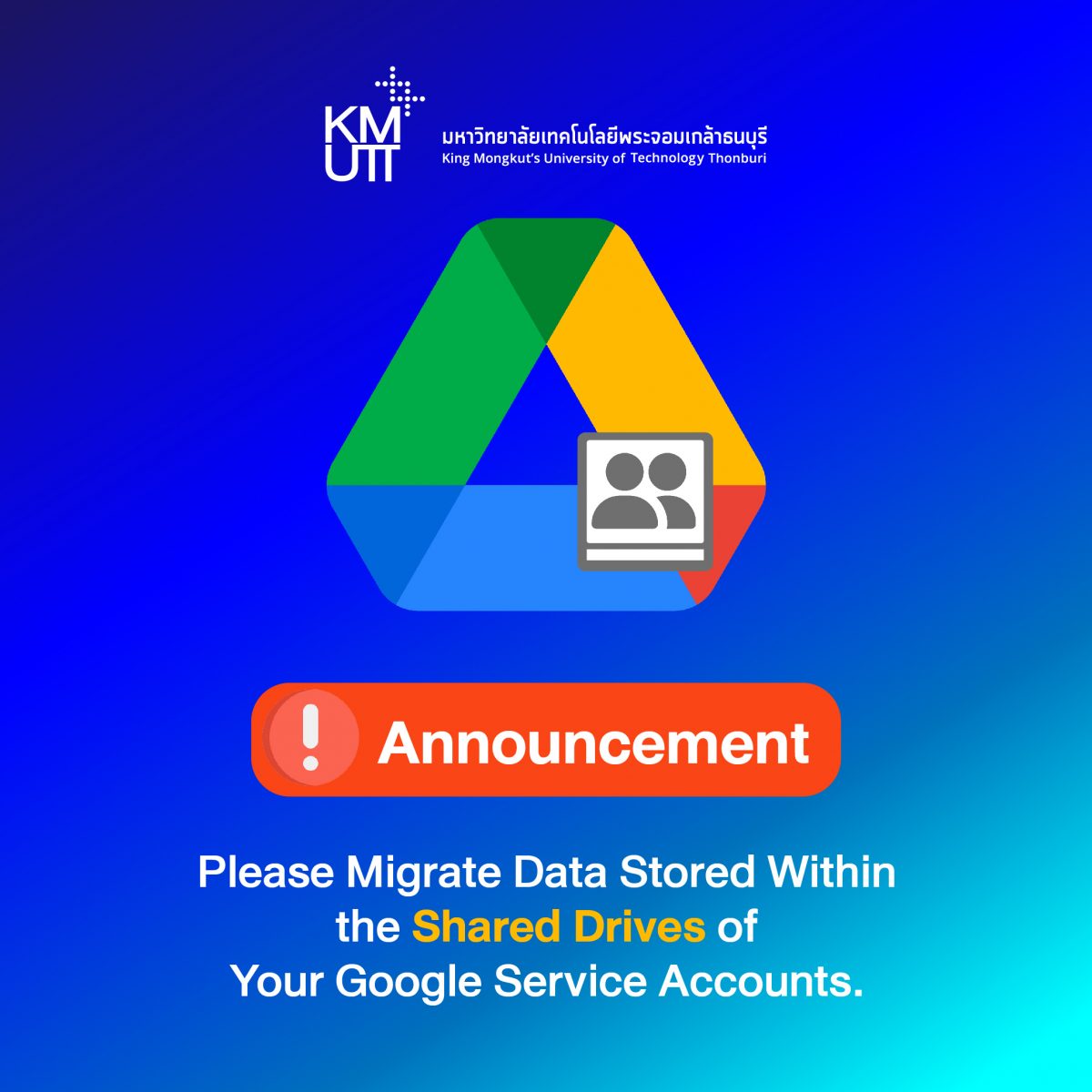 Dear KMUTT students and staff members,
As Google have changed their service policy for Google for Education; by switching from unlimited data allocation to limiting the total usage of data space available per each account of universities' Google Workspace for Education.
Currently, we have found that the university's shared space on Google Service is critically over capacity (being over 100 Terabytes). The University, therefore, is required to delete all data of all user accounts stored within the Shared Drives. We ask for you, who may have stored your data in the shared drive, to migrate all data from the shared drive to any other available spaces by 30th November 2022. The Computer Center will proceed to delete data within the shared drive starting on 1st December 2022. You may find advice on data migration at https://cc.kmutt.ac.th/GoogleService.html
If we have yet to comply with the deadline that Google announced (31st December 2022), Our Google Service Systems may be affected and university operations may, as a result, be hindered. Therefore, the university retains the rights to immediately remove your data from the system without further notice.
Please be informed and proceed accordingly.
——————————————————–
Computer Center Phone no. 02-470-9444 or 111
E-mail : ccsupport@kmutt.ac.th
MS Teams : ICT Service Desk For Staff
Facebook : Computer Center of KMUTT