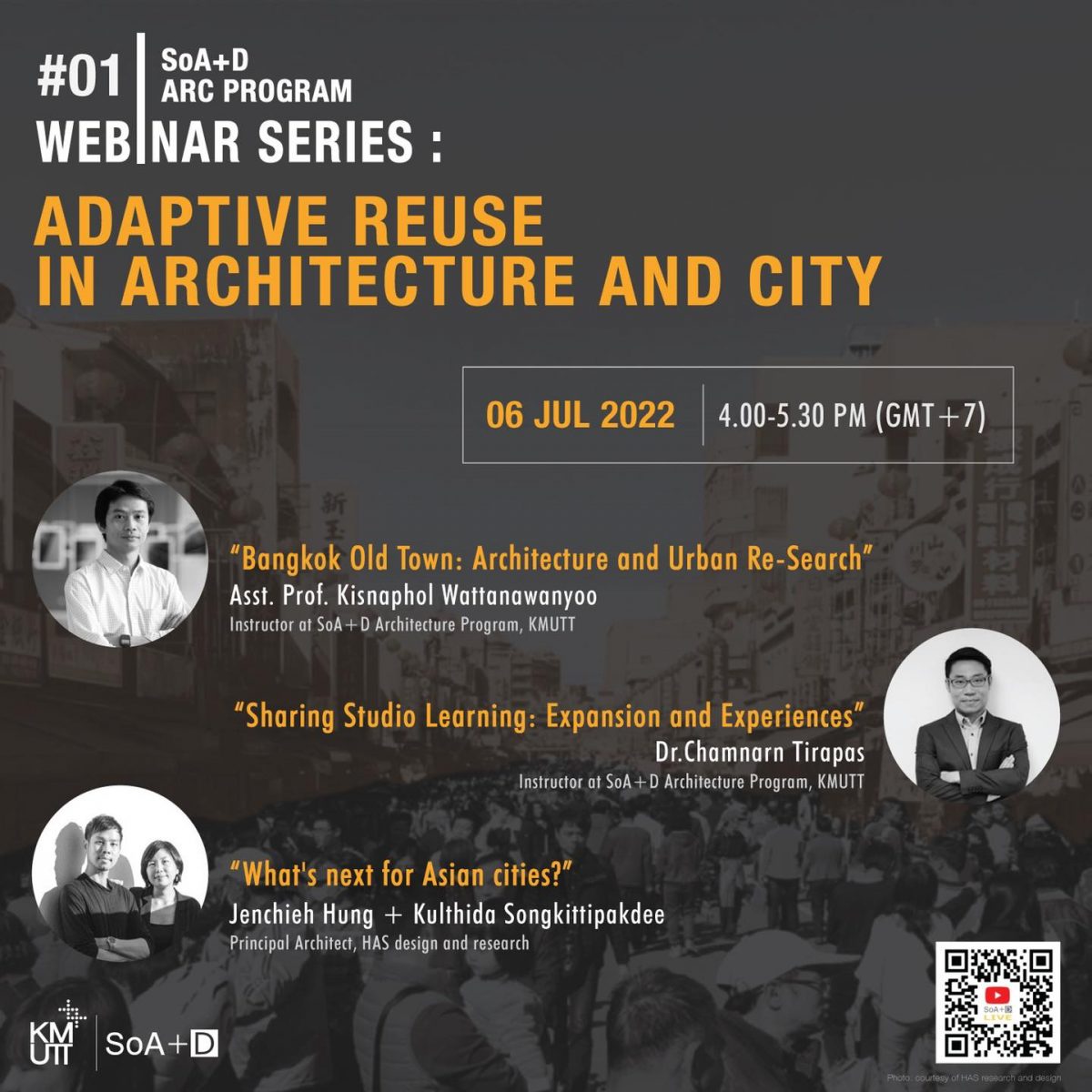 UPCOMING WEBINAR SERIES 2022: ADAPTIVE REUSE IN ARCHITECTURE AND CITY!!!!! JOIN US ON 6 JULY 2022 (WEDNESDAY)!!!
• Architecture Program, SoA+D, KMUTT invite you to join the ARC program Webinar Series 2022 •
Webinar #01 on 'Adaptive Reuse in Architecture and City'
by Asst.Prof. Kisnaphol Wattanawanyoo, Dr.Chamnarn Tirapas and our invited speaker Jenchieh Hung and Kulthida Songkittipakdee from HAS.
This webinar is 1st of the 4 series focusing on the concepts of adaptive reuse and urban intervention concerning the existing urban fabric and context of Bangkok and other Asian cities. It is quite a crucial role for architects/designers/planners to reimagine and retrofit the old buildings and historical districts of the city.
Architecture Program Webinar Series 2022 is initiated to outreach and educate the public together with international professionals regarding SoA+D direction through the presentation of research and work by Architecture Program of SoA+D, KMUTT and our alliance.
Date: 6 July 2022 (Wednesday)
Time: 4:00-5:30PM (GMT+7)
Live via SoA+D YouTube Channel: https://youtu.be/IZ3V8nHJWpM